The annual general meeting of The Japan Scotland Association was held at the British Embassy, 15th June 2018.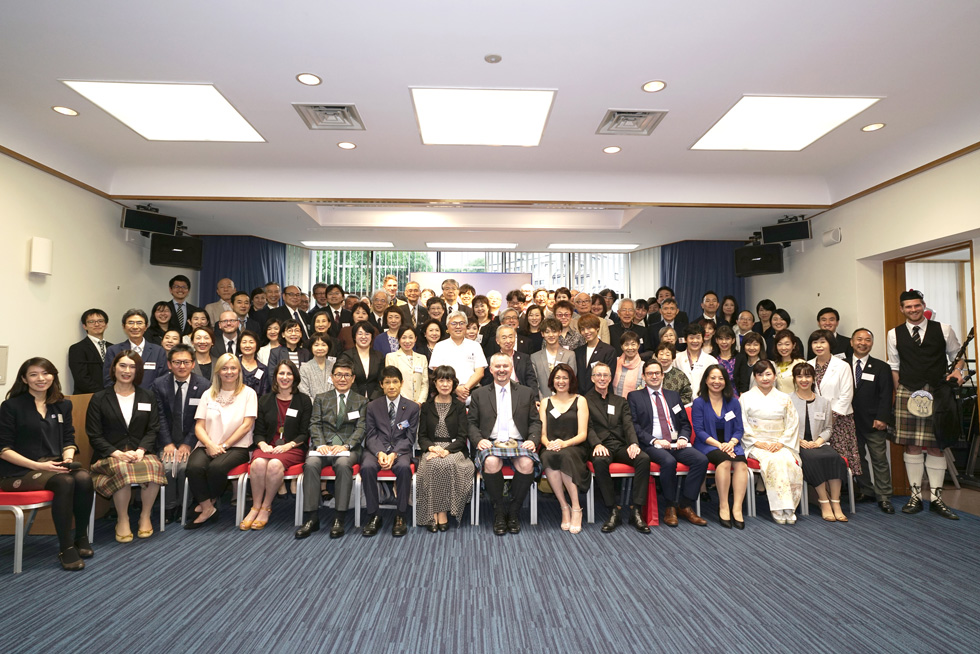 group photo

date:15th June 2018
place: British Embassy Tokyo
entrant(members):98(75)
The annual general meeting of the Japan Scotland Association was held on Friday 25th May 2018.
Mr. Frank Boyland, who assumed office as president from April this year, started the meeting with opening remarks. Mr. Yasuhito Hatanaka then delivered the business report and activity statement (2017.4.1 - 2018.3.31), including the financial audit report. Changes in the articles of incorporation were unanimously approved. Thereafter all members of the JSA Board and special advisors were personally introduced to the members by the President. The AGM ended smoothly and in a peaceful atmosphere.
At the social gathering which continued thereafter, more than 90 people attended, and the party began with Mr. Dominic Skelton's beautiful bagpiping. We then had speeches from Mr Paul Madden, British Ambassador to Japan, Mr. Toshiharu Furukawa special adviser to JSA and Member of the House of Councilors and Mr. Stephen Baker, Honorary Ambassador of the JSA Honorary and Regional Director Japan and South Korea for Scottish Development International.
Ms. Jennifer Harrison of Stirling University kindly proposed the toast. Other entertaining speakers included Mr. Guy Perryman MBE who is a popular Scottish DJ in Japan and Mr. Yusuke Morozumi, who was a curling player in Japan's team at the 2018 Winter Olympic Games.
In addition, we had wonderful musical performances by Mr. Tatsuya Yamauchi (violin) and Ms. Kaori Yamauchi (piano). The prize draw was well received with prizes which included whisky glasses and special sports memorabilia including the shirt that Morozumi-san used when he was in the Olympics.
Finally, our gathering closed to the strains of Auld Lang Syne played Mr. Dominic Skelton 's bagpipe.
(Secretariat Kato)

Mr. Frank Boyland, JSA president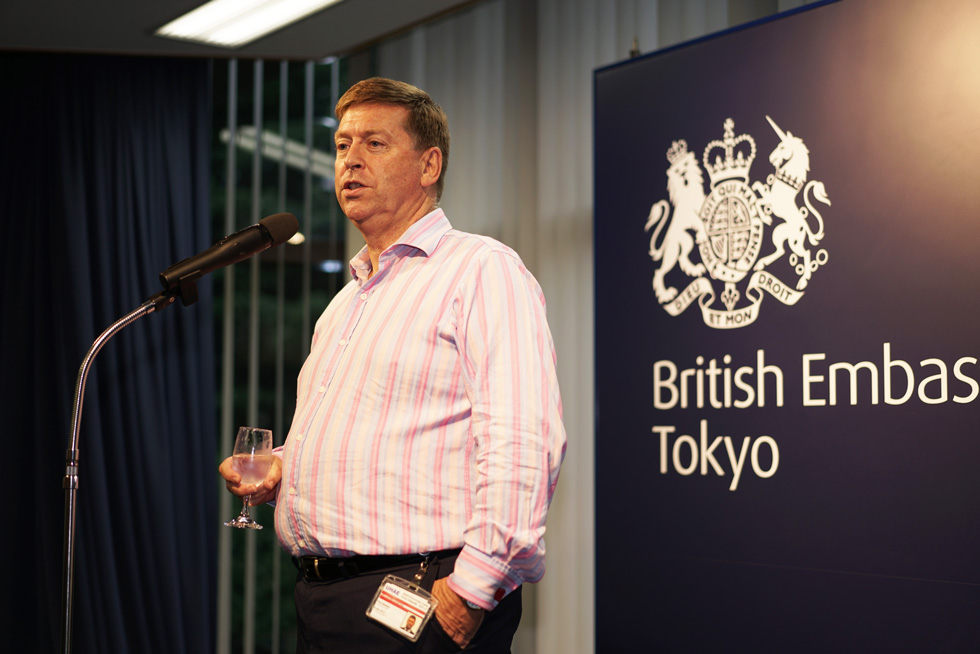 Mr. Paul Madden, British Ambassador to Japan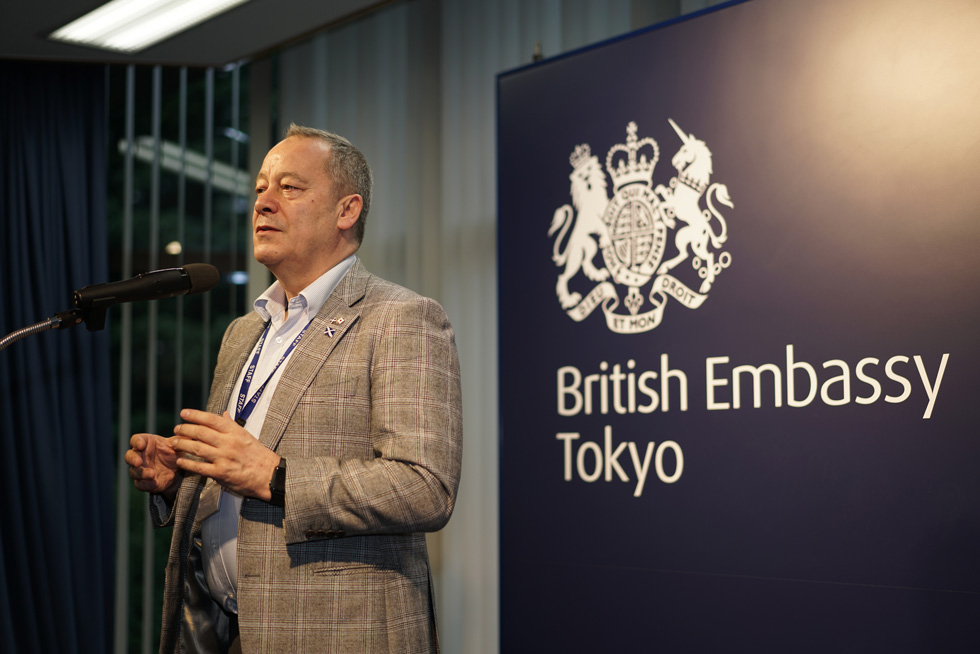 Dr. Stephen Baker, Honorary Ambassador of the Scottish Development International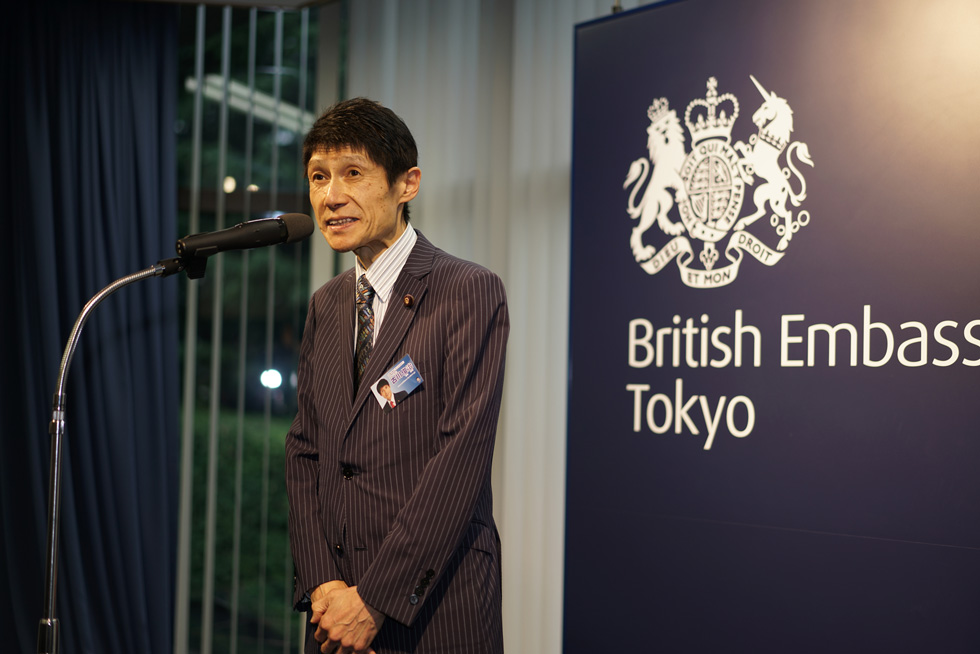 Mr. Toshiharu Furukawa, House of Councilors and adviser to JSA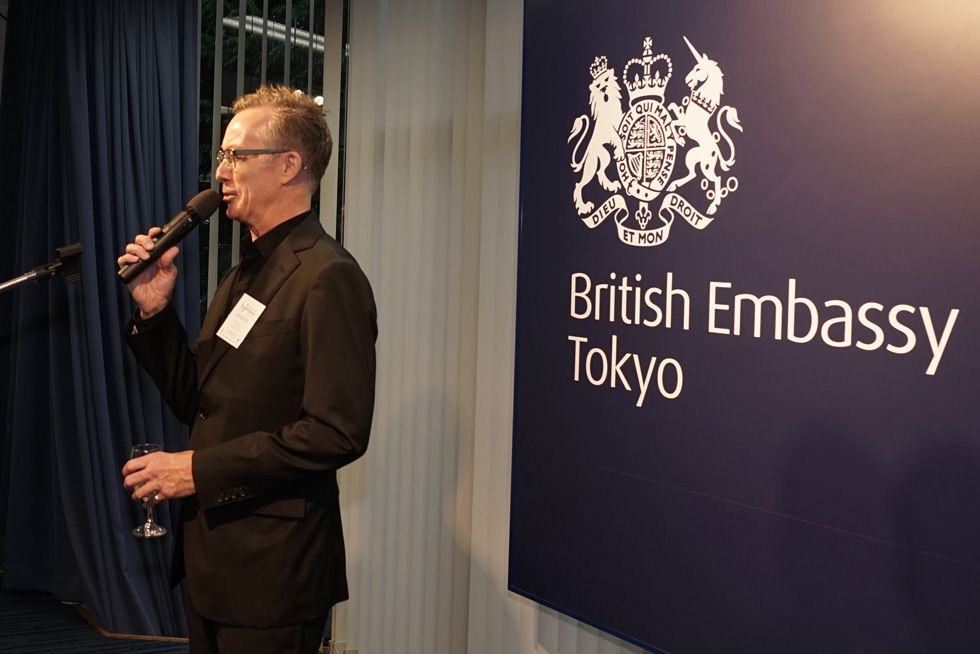 Mr. Guy Perryman MBE, InterFM DJ, voice actor, producer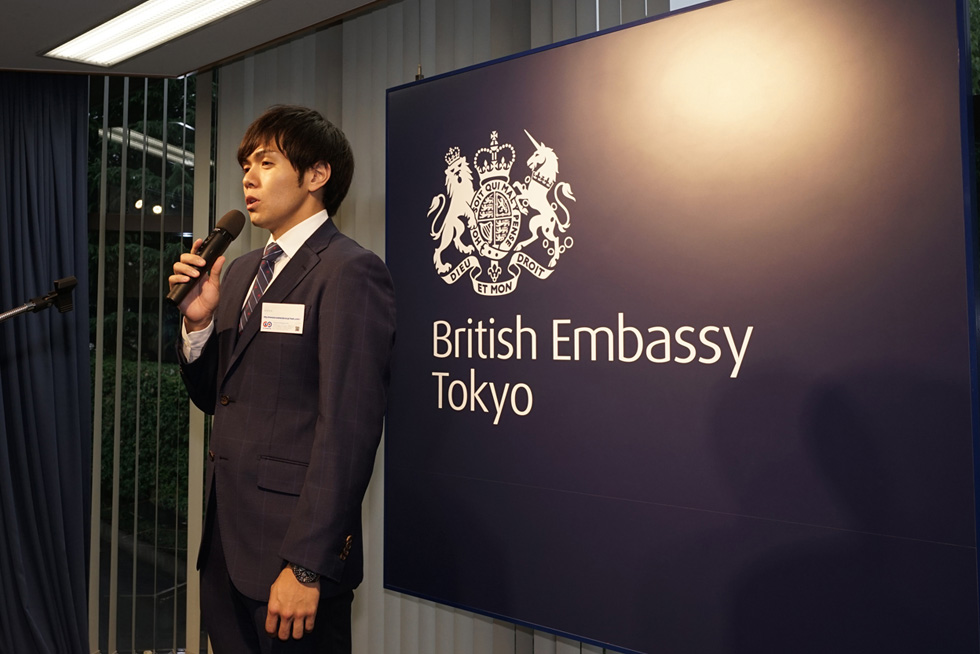 Mr. Yusuke Morozumi, Curling Japan National team captain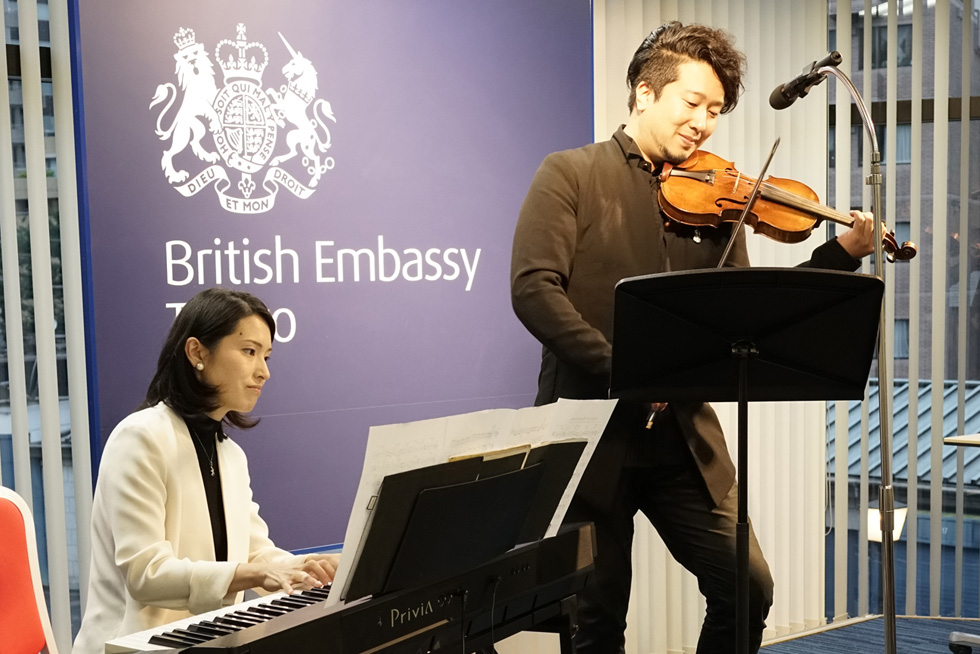 Mr. Tatsuya Yamauchi(violin), Ms. Kaori Yamauchi(piano)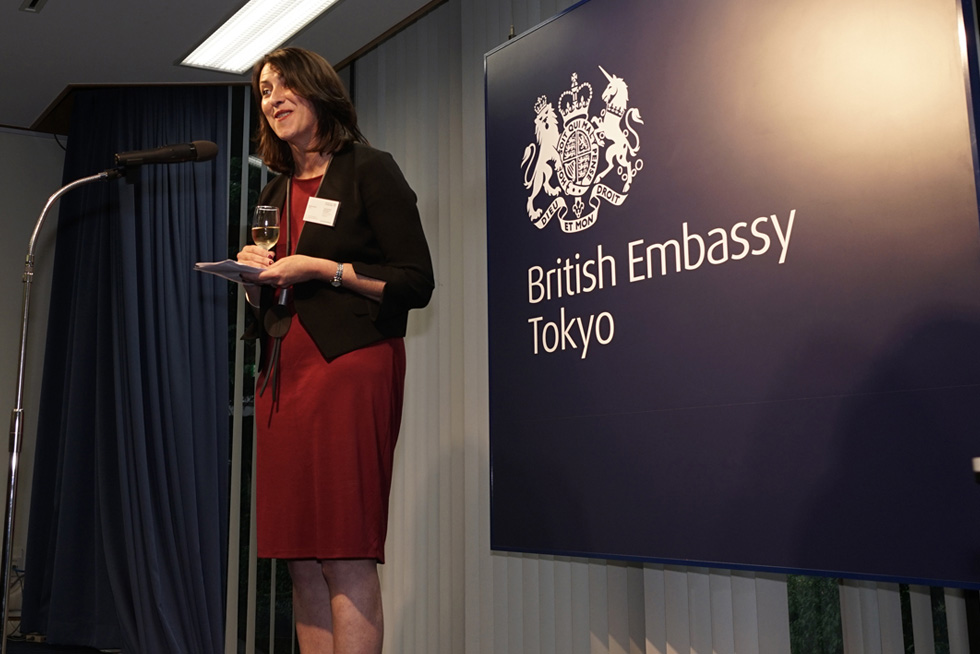 Ms. Jennifer Harrison, Stirling University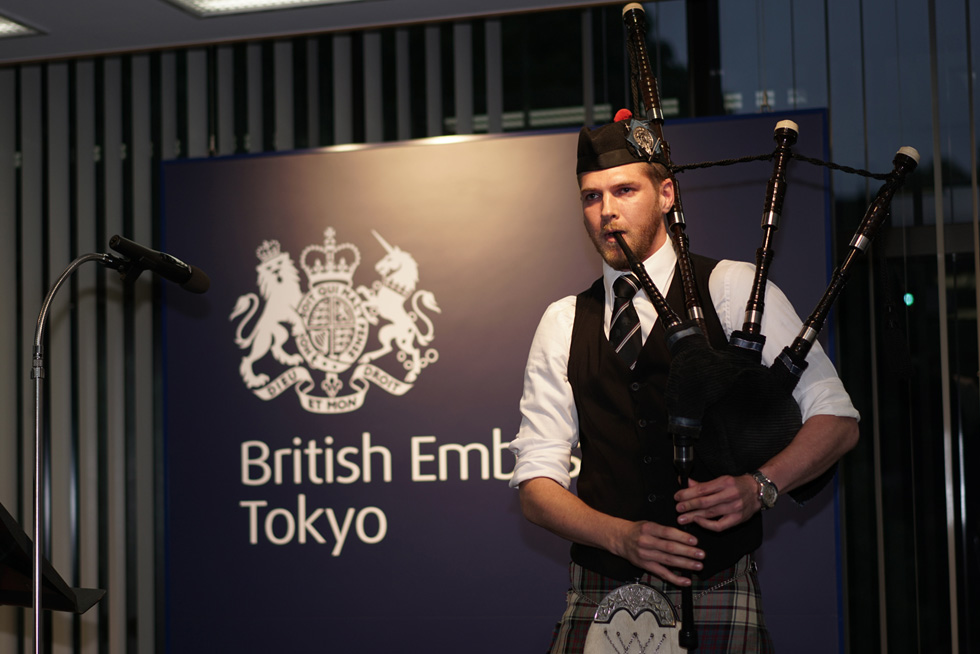 Mr. Dominic Skelton, Bug Piper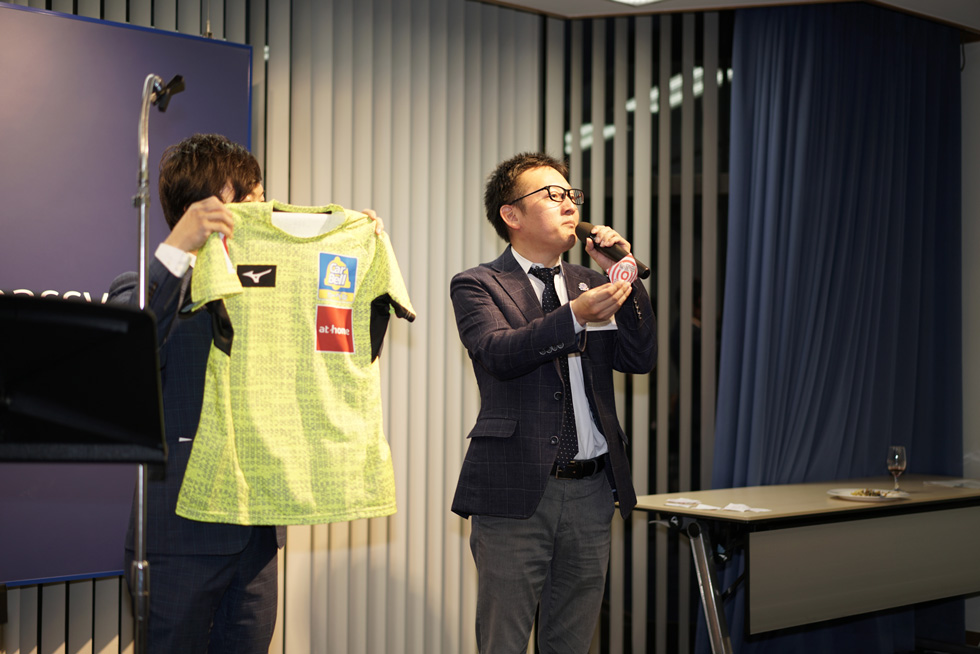 Lottery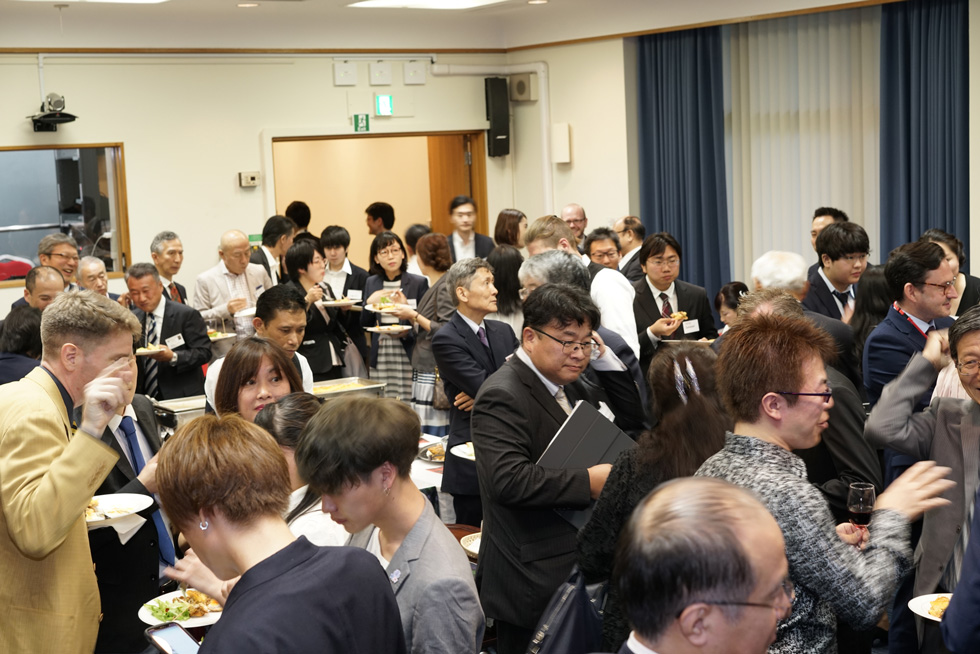 In the event venue
Tweet